About this session
The world has changed in a matter of weeks. Our carefully crafted plans have been upended. As we think about the future, how do we begin to restructure our strategies in the face of this uncertainty? Join Consultant Carol Shattuck who will help you reassess these key elements of strategy as you plot your next steps in a new environment.
Mission focus
Board engagement
Resource development
Relationship management
Scenario planning
Carol Shattuck, president of Shattuck Consulting, LLC
Tuesday, May 26, 2020
12:00 PM CT
Live Webinar
Carol Shattuck
Offered in partnership with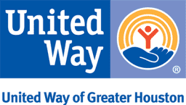 Presented By Carol Shattuck
Carol Shattuck is the president of Shattuck Consulting, LLC. With thirty-five years' experience, Carol Shattuck is a leader who possesses a wealth of knowledge in strategic planning, project management, board development and collaboration. A background and focus in mission-driven work allows Ms. Shattuck, to help develop and strengthen organizations for the future.