About this session
Can we reimagine a form of resilience that supports the fullest capacity of individuals while also holding our organizations and society accountable for ensuring equity? What role does resilience play when individuals, organizations and communities must contend with such enormous, layered challenges as pandemics, systemic racism, economic concerns, political strife, and more? Industrial and organizational psychologist, assistant professor, resilience researcher and director of the WorKing Resilience Lab, Dr. Danielle King explores these and other questions in this session for professionals, community members and organizations seeking to reimagine resilience grounded in equity.
Danielle King, Ph.D., Assistant Professor of Industrial and Organizational Psychology at Rice University
Friday, August 19, 2022
12:00 PM CT
Live Webinar
Dr. Danielle King
Presented By Dr. Danielle King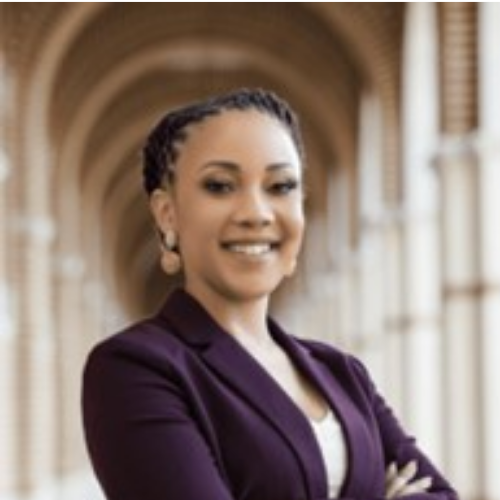 Dr. King is an Assistant Professor of Industrial and Organizational Psychology. Her research centers on the topics of employee resilience, intersectionality, and authenticity. Specifically, her work involves a) offering conceptual clarity and improved measurement to the resilience domain via integration with motivation frameworks, b) uncovering how daily workplace resilience can be fostered, c) highlighting the unique perceptions and experiences of individuals when considering multiple social categories in tandem, and d) finding ways to help employees experience authenticity at work. Her work has been funded by the National Science Foundation and published in both book chapters and scientific articles. She received her B.A. in Psychology from Spelman College and her M.A. and Ph.D. in IO Psychology from Michigan State University. Dr. King is interested in the intersection of race and resilience and has taught in the Glasscock School's Facing Race Series.