About this session
Implicit bias refers to the attitudes or stereotypes that affect our understanding, actions, and decisions in an unconscious manner. These biases encompass both favorable and unfavorable assessments are activated without an individual's awareness or intentional control. The #MeToo movement has raised awareness about the prevalence and pernicious impact of implicit bias and the general loss in civility. What exactly is implicit bias/unconscious bias, how does this impact us all and most important what can be done to combat it?

In this webinar, Ruthie Lee-Esene, Glasscock instructor for the Institute of Human Resource Education, will discuss how to practice empathy and self-awareness.
Topics will include:
What is the science behind this phenomenon?
Key characteristics of implicit bias
Understanding the difference between diversity and inclusion
How to reduce implicit bias
Join us for an informative conversation about recognizing and treating your own implicit bias.
Ruthie Lee-Esene, SPHR, SHRM-CP, HRPM, President and CEO of Sirvist HRC, LLC
Friday, Oct. 30, 2020
12:00 PM CT
Live Webinar
Ruthie Lee-Esene
Presented By Ruthie Lee-Esene, SPHR, SHRM-CP, HRPM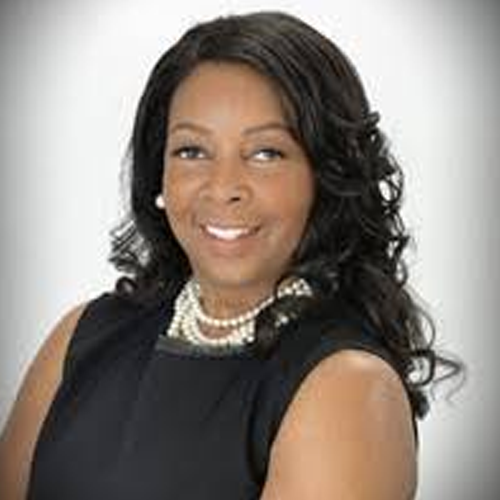 Ruthie Lee-Esene, SPHR, SHRM-CP, HRPM - Holds over 15 years experience in the Human Resources field, specializing in overseeing entire HR operations departments, supporting C-Suite professionals, and internal HR communications. She directs and provides leadership in HR strategy, best practices, policy and training. Ms. Esene's expertise is in fostering strong HR platforms, building solid employee relations, and facilitating mediation and negotiation processes. She is proficient in multi-state staffing and talent acquisition having developed and implemented recruiting strategies that drive major hiring and performance initiatives. Ms. Esene's proficiency in competitor analysis, personality assessment and implementation, and cost efficiencies that contribute to the organizations performance, where she effectively designs and administers benefits and compensation plans to aide in organizational effectiveness and drive key performance indicators. Ms. Esene holds a B.A. from University of Texas at Dallas and a M.S. in Human Resource Management from Houston Baptist University. She has taught the complete SHRM Learning system at Rice University, Prairie View A&M University, and Lamar Institute of Technology. She now serves as the President and CEO of Sirvist HRC, LLC, a full-service HR firm, headquartered in the heart of Sugar Land, TX.