About this session
The current pandemic has illustrated the importance of nonprofit advocacy. In good times and bad, it is essential that nonprofits be represented in the public dialogue. While election years provide a great opportunity for public charities to boost civic engagement, we may have to find new ways and to interact with candidates and the voting public. It is true that public charities cannot support or oppose candidates, and must avoid the appearance or reality of electioneering and other partisan activity, particularly in public and social media communications. However, we can advocate for our sector in a variety of ways. This webinar will clarify opportunities, and will highlight common pitfalls along with suggestions and tips for avoiding them.

Participants will learn:
How you can continue to advocate for your issues;
How you can educate the public through virtual candidate forums and questionnaires;
How you can respond to candidate statements;
How you can conduct nonpartisan voter registration and ensure get-out-the-vote efforts are conducted legally;
How you can safely support or oppose ballot measures without being partisan; and
How staff and volunteers' partisan activities in their personal time can be kept separate from their activities on behalf of the organization.
Be prepared to make your voice heard during this election year.
Related Resources
Natalie Roetzel Ossenfort, Director of Alliance for Justice (Texas office)
Tuesday, May 12, 2020
12:00 PM CT
Live Webinar
Natalie Roetzel Ossenfort
Offered in partnership with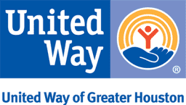 Presented By Natalie Ossenfort
Natalie Ossenfort serves as the Director of AFJ's Texas office, where she works with local nonprofit organizations to boost their advocacy capacity and understanding of state and federal nonprofit advocacy rules. Prior to her work with the organization, she helped to create and run the Innocence Project of Texas, a nonprofit dedicated to freeing those wrongfully convicted of crimes in the state. At IPTX, Natalie held both Executive Director and Chief Staff Attorney positions, and she specialized in the litigation of cases involving the use of DNA evidence. She also worked with the organization to successfully advocate on behalf of reforms designed to reduce the number of wrongful convictions and assist those reentering society after lengthy terms of unjust confinement.
Natalie obtained her law degree from the Texas Wesleyan University School of Law in Fort Worth. She earned her undergraduate B.A. from Trinity University in San Antonio, where she majored in Political Science and graduated cum laude. Natalie is a member of the State Bar of Texas and currently resides in Dallas.