About this session
It is tough to plan for the future when nonprofits are facing so much financial and operational uncertainty due to the Covid-19 crisis. However, planning is critical to ensure the best outcome possible. This session will discuss various strategies that nonprofits may adopt to help them survive or find a suitable exit. In particular, it will address pros and cons of:
donor outreach
endowment spending
affiliations, partnerships
mergers and consolidations
leverage and bankruptcy
Nicola Fuentes Toubia, founding member of Fuentes Toubia, PLLC
Tuesday, June 9, 2020
12:00 PM CT
Live Webinar
Nicola Toubia
Offered in partnership with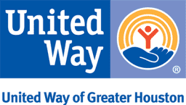 Presented By Nicola Toubia
Nicola Fuentes Toubia is the founding member of Fuentes Toubia, PLLC, a law firm dedicated to serving its nonprofit clients. Nicola's practice focuses on structuring transactions, governance, unrelated business income taxation, nonprofit formation, compensation, public-private partnerships, international activities, lobbying and political campaign activities, and debt restructurings.
Nicola is a member of the Tax Sections of the Texas Bar, the American Bar Association, and the District of Columbia Bar Association. She is a graduate of Texas A&M University, University of Texas School of Law, and University of Houston Law Center.