About this session
The COVID-19 crisis has created an onslaught of human resource challenges. There are an array of legal issues that must be factored into your decision-making. This session is designed to provide you with things you will want to consider before you take action. Join employment law attorney Brett Holubeck as he walks you through today's legal landmines. The following includes some of the topics you will learn more about:
How to terminate workers because of the economic impact of the pandemic – special rules apply to WARN
How supervisors should document discipline and performance to support legal terminations
Detailed protocol for termination meetings (where, when, with who and what to say) – and which rules have suddenly changed
Creating a well-written severance agreement to avoid lawsuits
Addressing WARN and mini-WARN laws when laying off large numbers of employees and how to handle pandemic terminations under those laws
When and how to contest unemployment benefits
Leave issues under the Families First Coronavirus Response Act
How to address other COVID-19 issues in the workplace including positive test results, safety precautions, and more.
Brett Holubeck, attorney for Alaniz Law & Associates, PLLC
Tuesday, May 19, 2020
12:00 PM CT
Live Webinar
Brett Holubeck
Offered in partnership with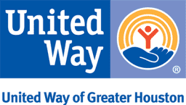 Presented By Brett Holubeck
Brett Holubeck is a labor and employment law attorney for Alaniz Law & Associates, PLLC. Brett takes a proactive approach to solving labor and employment problems by working closely with clients to understand the requirements and desires of their businesses and devising solutions that are adapted to their specific needs. As the son of a small business owner, Brett has seen first-hand what it takes to run a strong business that ensures a safe and productive workplace for employer and employee alike. Brett also runs a blog Texas Labor Law Blog (https://texaslaborlawblog.com/) where he shares his thoughts on labor and employment issues.