About this session
Join Houston Coalition Against Hate Executive Director Marjorie Joseph for an introduction to a network of 65+ organizations, institutions, and individuals who are committed to reducing hate and increasing belonging in our city. Ms. Joseph and Assistant Director Liz Peterson will offer an overview of the Coalition's history and development along with a look at the context of hate in Houston and efforts to respond. Additionally, they will share the Coalition's new Justice Statement and discuss ways organizations, institutions, and corporations can join the movement for justice over equity.
Marjorie Joseph, Executive Director for the Houston Coalition Against Hate
Liz Peterson, Social Justice Educator and Consultant
Tuesday, Sept. 29, 2020
12:00 PM CT
Live Webinar
Marjorie Joseph & Liz Peterson
Offered in partnership with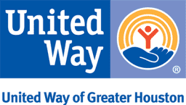 Presented By Marjorie Joseph & Liz Peterson
Marjorie Joseph is a graduate of the Pennsylvania State University with a BA in Political Science and minors in Dance and African/African-American Studies. A native New Yorker, recently relocated from Los Angeles to Houston, she currently serves as the Executive Director for the Houston Coalition Against Hate. HCAH is a network of community-based organizations, institutions and leaders in Houston, TX that have come together to collectively address incidents of hate, bias, discrimination and violence against Houstonians.
Prior to arriving in Houston, Marjorie served as the Associate Director of Street Poets Inc. for nine years. Street Poets is an LA non-profit poetry-based peace-making organization dedicated to the creative process as a force for individual and community transformation. This organization was crucial in doing the work of gang intervention and violence prevention through the use of music, poetry and the mentoring of at-risk/underserved youth and young adults.
A creative at heart, Marjorie is both an accomplished writer and performer. In addition to several film credits, she has appeared on stage off-Broadway as well as internationally. Her poems have been published in several anthologies (two of which have received Editor's Choice Awards).
Currently, she is writing and producing a documentary called Private Collection about one of the few remaining collections of Haitian Art since the 2010 earthquake. Marjorie is thrilled to be the Executive Director of HCAH and enjoys the opportunity to assist and collaborate with other organizations in the Greater Houston area.
Liz Peterson is a consultant and educator who helps people explore the history of race and racism in the United States and its continued impact today. She creates space for people to enhance their cross-cultural comfort and understanding as a first step toward building a more just and equitable community.
She is on the board of directors for the Convict Leasing and Labor Project, or CLLP, which aims to expose the history of the convict leasing system and its connection to modern prison slavery while restoring the dignity of all victims of forced labor and their descendants. The CLLP is currently working to properly memorialize the 95 enslaved convicts whose bodies were found at a Sugar Land construction site in 2018.
In addition to founding and leading a new racial justice committee at Memorial Drive United Methodist Church, she has co-developed and presented an anti-racism curriculum for Project Curate and offers private consulting to schools, churches and organizations.
She is also a member of the leadership team for SURJ HTX, a group focused on organizing white people for racial justice. Liz is excited to be a member of the HCAH team to further the cause of social and racial justice and advocacy.