About this session
Nothing prepared us for the changes brought on by the Corona virus. We are questioning the value of plans made just a few months ago. This is the time to create your organization's Covid-19 Survival Guide. Seasoned Silver Fox advisors will walk you through basic strategies that will help you adapt to these new realities. Managing cash, controlling expenses and managing staff considerations are among the topics that will be covered.
Rick Schissler, Silver Fox Advisor and the founder of 1Bestconsult.com
Joseph Tung, founder of Tung Law Firm, PLLC

Tuesday, May 5, 2020
12:00 PM CT
Live Webinar
Rick Schissler and Joseph Tung
Offered in partnership with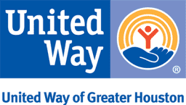 Presented By About Rick Schissler & Joseph Tung
Rick Schissler is a business entrepreneur with experience in the fields of technology, retail-service, management services and business consulting. His service in the non-profit arena includes being a board member of the YMCA of Greater Houston (also served as chairman (2013) and chair of the Facilities, HR, two annual campaigns and a capital campaign) and a member of the Board of Trustees of Houston Museum of Natural Science (also served as chairman of Technology Committee). In addition, he has served in his church as a deacon, elder and trustee and as chairman of the Finance Committee. Currently, as a Silver Fox Advisor and the founder of 1Bestconsult.com, he offers his services as a mentor/advisor to a wide range of small businesses and non-profits. This has given him the opportunity to mentor two Non-Profit Business Roundtables and one CEO Business Roundtable. He also hosts "The Weekly Business Hour" on Lone Star Community Radio.
Joseph Tung started a full-service private practice in 2009 offering general counsel services to a variety of businesses and investors. Tung Law Firm, PLLC now represents a diverse range of clients and his practice areas as a general counsel for small businesses include corporate, transactional, employment, litigation, and intellectual property. Prior to starting his own practice, Joseph was Senior Legal Counsel for Schlumberger, an associate attorney with Seyfarth Shaw, LLP and Porter Hedges, LLP. Upon graduating law school, he was a financial analyst for Founder's Equity Group and served as a briefing attorney to Justice Tim Taft of the First Court of Appeals. Tung Law Firm, PLLC was named 2019 Best Business Law Firm and 2018 Best Law Firm by the Best of Small Business Awards™  America's most prestigious honor that recognizes and celebrates small business visionaries. Joseph is also active in the business community as a member of the Houston Business Network™ and the Silver Fox Advisors®.